Well hellooo! I know, it's been a while. I solemnly swear to get back into blogging and social media. Although I do feel like I've said this before. Anyway, I was lucky enough to be able to trial some gorgeous new skincare from a brand relatively new to me, thanks to a friend who is a brand ambassador, so I thought I'd write a post on them. I mean, how cute is the 'borrow box?'.
Tropic Skincare (or Tropic, as it's better known) is a vegan-based beauty brand founded by one of the contestants of The Apprentice 2010; Susan Ma. Susan was in fact the only ever non-winner of the show who managed to get 50/50 investment from Sir Alan Sugar. Founded in 2007, it's currently the fastest growing beauty brand in the UK. I've been trialling a selection of skincare and I've been really impressed.
Now I love a good serum. Anything that gives my skin a good boost I'll take it in a heartbeat. This serum is full of the good stuff.

Chlorophyll, kale and maca root extracts deliver essential vitamins to the deeper layers of the skin. It's oil based, which is great for my dry skin. It's pricey though, at £42 a pop.
Some other products that have impressed me in the range are:
Tropic sell such a wide range of products, including foot scrubs, body scrubs, shower gels, gift sets, false tan and even makeup!
Thanks so much to Andrea from @thelittlenailhouse for letting me take The Borrow Box home for the weekend. I've really enjoyed trying these new products.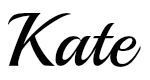 Twitter|Bloglovin'|Instagram|Facebook|Pinterest
* = Press Sample