Well I for one love What I Got For Christmas posts, so I thought it was time I put one up too. When I laid all my presents out on the table I realised how ridiculously spoilt I'd been by my friends and family. I got some absolutely amazing presents and I'm beyond grateful for every single one of them.
The Beauty Bits
Santa was pretty kind in the beauty department this year. I got 2 new Real Techniques brush sets; The
Bold Metals Spotlight Essentials
, which contains the Tapered Blush, Triangle Concealer, Tapered Shadow & Exclusive Brush Roll, and The
Your Picks
Set, which contains 5 of their best selling brushes (Buffing, Contour, Stippling, Deluxe Crease & Base Shadow). This is an absolutely fantastic little set, and, FYI - It's now on sale for only £16.66 in
Boots
online only! #you'rewelcome
In terms of makeup, I got the
Benefit Dolly Darlin'
Gift Set (which I sneakily blogged about before Christmas, lol). It contains 3 full size and 1 sample size of Benefit's best sellers (the Porefessional, Hoola Bronzer, Roller Lash Mascara & Gimme Brow). I also got
MAC Twig Lipstick
, which I think might already be my favourite MAC Lipstick. It's so pretty and perfect for this time of year. I also got a little sample size of the
Too Faced Better Than Sex Mascara
.
A girl can never have enough Soap & Glory. So to add to my collection I've got the
Simply The Zest
set (now only £5 in
Boots
) & the
Whole Glam Lot
, which was this year's big half price gift set. I also got the
Nip + Fab Dragons Blood Fix Set
, whic
h contains Dragons Blood Fix Plumping Mask 50ml & Dragons Blood Fix Cleansing pads 80ml. I've been wanting to try this range for a while so Im looking forward to giving them a good go. As my Mam knows I'm a huge fan of the Britney Spears Fantasy Perfumes, she picked me this Circus Fantasy Perfume gift set. I also got a massive bag of Christmas Lush products, as well as the Zoella Gingerbread Bath Fizz gift set.
The Fashion Bits
One of the main things I asked Santa for were these gorgeous
Rose Gold & Ash Grey Hi Top Leather Converse
. I absolutely adore them. By far my favourite trainers now. I also asked for this
ASOS Suede Shopper Bag
in chocolate brown. It's the perfect size for me for every day. And lastly, I always like big t-shirts for bed, so this Hogwarts t-shirt in a size 20 is perfect. I love Primark for their Harry Potter clothing, can't get enough!!
The Jewellery Bits
After getting bitten by the Pandora bug on my birthday, I asked Santa for a few bits from there, and he didn't disappoint. The big bearded ball of love!! I got 2 rings; the Heart Stacking Ring and the Princess Tiara Ring. They both go together so well on my middle finger. To add to my charm collection, I got the Vintage K Charm, and the Virgo Charm. Both classics, both gorgeous. As well as Pandora, I also got some gorgeous dainty jewellery from H&M off my bestie, including some gorgeous rings, a necklace and a bracelet.


The Home Bits
It's no secret that I'm a massive candle lover, especially Yankee Candle. So naturally, I got a few for Christmas. I got a large jar of my all time favoutite
Black Cherry
, and I got 2 mediums in a Christmas gift set, which has
Snow in Love & Cosy By The Fire
. Both gorgeous scents, so I'm looking forward to lighting those. I also got a few cute little slogan candles which I probably won't light as they're more for decorative purposes. I also got this gorgeous little wooden hanging sign off my bestie which says Do All Things With Love. Love it.
The Other Bits
My friend Louise surprised me with the hard back illustrated version of Harry Potter & The Philosopher's Stone, and then low and behold my brother got me The Chamber of Secrets. So now I've got a collection to finish. They are so gorgeous, definitely need to keep the kids away.
As well as all of those fabulous gifts, I also got a shit load of chocolate and some craft beers.
I did riduculously well this Christmas didn't I!! If you wrote a post on your Christmas pressies be sure to leave the link in the comments below, I'd love a nosey.
Hope you all had a lovely Christmas and all the best for 2017.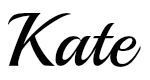 Twitter|Bloglovin'|Instagram|Facebook|Pinterest
* = Press Sample