You know how it is, January rocks around and we're all feeling a bit low and the weather is quite frankly poo poo.
My skin has been showing signs of farrrr too much chocolate, alcohol, late nights and cold weather. For me, a skin detox is
essential
in Jan, so I've put together my top picks to get my skin back to how it should be.
MASKS
. Masks are the first way I turn when my skin needs a pick me up. I recently discovered The Body Shop Masks and was blown away by the
Chinese Ginseng & Rice Polishing Mask
. It instantly makes my skin feel ridiculously soft and look a lot healthier. After going in with a exfoliating kind of mask, I like to use some kind of cleanser just to make sure I've removed any remaining masky-residue, and these
Nip + Fab Dragons Blood Fix Cleansing Pads
are great to swipe across my skin before going in with something a bit more hydrating. For hydration, it's sheet masks to the rescue. I'm obsessed. I just bloody love chilling out in front of the tv with one of those bad boys on. Scaring the kids is an added bonus. Anyway, I've been loving Korean skincare of late, and these
Innisfree It's Real Masks
are great. There's all different kinds for different skin needs, so they're perfect for a detox as you can do a different one each day to address all kinds of skin probs. As a more readily available option, these
Garnier Moisture Bomb Tissue Masks
are really affordable, give fantastic hydration and are really quite addictive. Obviously in the winter, a lip scrub goes without saying, but I wanted to include it in the post anyway as I've been loving the
Lush Sugar Plum Fairy Lip Scrub
for a few weeks.
So there you go. A skin detox will have you looking and feeling better in no time! Screw you January blues!!
What are your favourite products for a skin detox?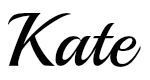 Twitter|Bloglovin'|Instagram|Facebook|Pinterest
* = Press Sample