If you're not aware, I'm part of the Maybelline's #MaybellineSquad, basically meaning I'm lucky enough to get sent a selection of their new releases every couple of months. Now, I'm in no way
expected
to post about them, but to be honest I'm just a massive fan of Maybelline, always have been, so I often find their new releases are exciting enough to post about. Plus, the lovely ladies are kind enough to send me all of these wonderful goodies, the least I could do is showcase them on my blog. Feast your eyes on this lovely lot...
Firstly, there's 2 new palettes to get stuck into, one of which I own nothing of it's kind. A Lip Contour Palette! What is this sorcery? Look how pretty...
Maybelline Lip Contour Palette in Blushed Bombshell* | £9.99 | link
How stunning? The
Lip Contour Palette in Blushed Bombshell
* has the ability to create 3 different lip looks, using the prime, line, colour and highlight system. I watched Rachel Leary's
recent video
where she uses this palette and it's so dreamy! I haven't had a proper play with it yet but I'm out partying Friday and Saturday this weekend (
I knoww, wild child - not!
), so I'm definitely gonna give it a whirl.
Maybelline Master Camo Colour Correcting Palette in Light* |£9.99 | link
Again, I haven't had change to try this yet, but I've had a little feel and they feel ultra creamy and blendable.
Maybelline Dream Brightening Creamy Concealer in Fair* | £4.99 | link
Maybelline have also released a creamy concealer crayon! MY FAVOURITE KIND! The
Dream Brightening Creamy Concealer in 10 Fair
* reminds me very much of my all time favourite concealer (Soap & Glory Kick Ass Blur & Brighten Concealer Crayon). I've got such high hopes for this badboy and think it will be perfect for brightening up the under eye area & sharpening the brows etc.
They've also released some new lip products to their already massive range. The ones that have excited me most have to be the new
Baby Lips Color Balm Crayons
*. Now I
think
there's 6 to choose from and I have the shade Sugary 10, which is a beautiful watermelon pink, which I suspect will be a handbag favourite of mine come springtime.
Also in their new lineup is another shade to add to my
Color Sensational Matte Nudes
*. The shade
Brown Sugar
is very on trend at the minute, but admittedly it's one that might take some getting used to. Along with that, I got one of the new
Color Stay Shaping Lip Liners
* in the shade
Brick Red
. A true, brick red lip liner is always good to have in so I'm looking forward to giving this a go.
And lastly, there's a couple of the
Super Stay 24 Dual Lipsticks
*. You know the kind, the balmy primer at one end and the liquid lipstick at the other. I got the shades Steady Red-Y and Pink Goes On. The red looks perfect for Valentine's Day, even though Martin and I don't usually acknowledge that - ha!
All in all I think Maybelline have smashed it for their Spring 2017 releases. I look forward to seeing what's next.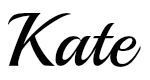 Twitter|Bloglovin'|Instagram|Facebook|Pinterest
* = Press Sample