I've got to admit that my guilty pleasure is definitely foundation (well, along with Yankee candles, and cheese... ooohhhh Boursin, where have you been all my life?). I was a Rimmel girl for a long time, with Match Perfection being my favourite for a good few years. Lately I've found myself reaching for different ones every day just to switch things up a bit. I've put together my 4 favourites of the moment, the ones I find myself reaching for most often.
First up is probably my all time favourite; the
YSL Le Teint Touché Eclat Foundation
(review
here
). It's the ultimate in dewy, glowy goodness and has pretty good lasting power too. It's a medium coverage but just looks so fresh and healthy. A more budget alternative and one of the newest in my stash is the
L'Oreal Infallible 24HR Foundation
. It's slightly thicker in texture to the YSL, with perhaps a little bit more coverage too. I find it perfect for my dry skin as it doesn't cling to dry patches and gives a healthy glow which I love. It lasts well with just the odd t-zone touch up through the day. If I want something long lasting and still fresh looking, I will always opt for the
Rimmel Lasting Finish 25hr Foundation
. I never used to like this foundation back in the day, but I fell in love with it when they changed the formula during their rebranding and added the comfort serum. Out of all of the foundations I own, this is the one I notice the most by the end of the day. My skin still looks fresh and the coverage is still there. That's something I very rarely get with foundations, as I always go for dewy, fresh ones and they don't tend to last as well as full coverage/matte foundations. Decent work by Rimmel. Last but not least is a foundation that receives
a lot
of hype;
NARS Sheer Glow
. I really struggled with this when I first got it and really didn't like it. But the more I've tried and worked with it, the more I find myself reaching for it. Admittedly it is too pale for me, so I often mix a tiny bit of a darker foundation in just to even out the colour a bit. I do now get why it's so hyped up. It's so light on the skin, but still has good coverage and lasts well.
What are your most reached for foundations?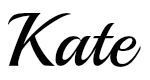 Twitter|Bloglovin'|Instagram|Facebook|Pinterest
* = Press Sample