MAC Rebel Lipstick | £15.50
This lipstick has been on my wishlist for (no lie) about
2 years
and I really don't know why it's taken until now to get my hands on it!
MAC Rebel
. Look at it. JUST LOOK. It's the most perfect deep, purple, berry shade. But it's like no other berry lipstick I own. It's just so unique and I can see now why it's such a cult favourite. It looks quite scary and not very wearable in the bullet, but once it's on the lips it's just stunning. It brightens up the complexion and even makes my teeth look whiter. It's not too dark or gothic. It's just beautiful. I've been wearing it loads lately, both day and night.
Rebel is a Satin formula, which has actually become my favourite formula. They're semi-matte, but feel super comfortable and creamy on the lips and tend to last so much longer than Cremesheens. The lasting power of this lipstick is the best of all my MACs. It wears really evenly and leaves behind a gorgeous berry stain that lasts through the night. It's a bit of a bugger to remove but that's certainly not a bad thing. We all want our lipsticks to last don't we?
Now I know you're all gonna run out and buy this. And if you're not, why not?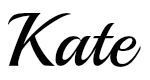 Twitter|Bloglovin'|Instagram|Facebook|Pinterest
* = Press Sample