Ahhhh hello Lush. It's been a while. I popped into my local Lush recently and errrm, went a bit wild. I'm obsessed with their bath bombs at the best of times, so gimme a limited edition Christmas selection and I'm yours. I needed a new lip scrub, but the rest were just because....
Father Christmas Bath Bomb | £3.75 |
link
Santasaurus Reusable Bubble Bar | £5.95 |
link
Shoot For The Stars | £4.25 |
link
Sugar Plum Fairy Lip Scrub | £5.75 |
link
Mistletoe Bath Bomb | £4.25 |
link
So White Bath Bomb | £4.25 |
link
Luxury Lush Pud Bath Bomb | £4.25 |
link
When I got home I noticed they'd popped a little extra something in the bag with a little 'pay it forward' card. They said it was their act of kindness and they just wanted me to pass on the kindness. How lovely. I got the
Outback Mate Soap
, which smells absolutely divine. I rarely buy soaps from Lush but the one's I've had I've loved.
Have you had any of the Lush Christmas range?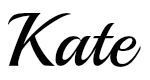 Twitter|Bloglovin'|Instagram|Facebook|Pinterest
* = Press Sample