I'm sure you'll have heard about these by now, but if not? Where've ya been like? So the US brand Bath & Body Works do the most instagram-worthy candles and apparently they smell amazing. However, they're really tricky to get hold of here in the UK and I'm not one for hopping on a plane to the US willy-nilly, so when I heard about these dupes from... wait for it... B&M, I did a little dance and ran out to get some. I'm not even joking when I say I visited 4 different B&M's in my area before I actually found a couple of scents. Damn you eager beavers getting there before me.
With their silver leaf-embossed lids, they're blatent knock-offs of the B&BW candles, but that's ok! They're so pretty, and for £2.99 for a double-wicked candle I think they're an absolute steal. I managed to pick up Apple Orchard (a spicy, red apple scent) and Radiant Red Maple (a sweet, vanilla scent with a hint of spice). I really wanted Brown Sugar Allspice too but I couldn't find it anywhere. Boooo.
Because of the double wick, they burn really evenly and clean. It says they burn for 25 hours but I suspect they have a little bit less than that, which is still fine by me for £2.99.
Next on my list.... the winter/christmas varieties!!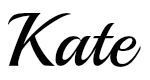 Twitter|Bloglovin'|Instagram|Facebook|Pinterest
* = Press Sample