Hello OCTOBERRRRR!! Well I'm back after what seems like ages (almost a month), but I've totally lost all blogging mojo. I'm determined to get it back and get back into it for Autumn. I bloody love Autumn and have so many post ideas planned, not to mention a ridiculous amount of amazing products to review. Anyway, I always find a favourites post is a great way of getting back into the swing of things, so here's what I've been reaching for most during September...
Embryolisse Lait-Creme Concentre* | £20 | link
I'd been dying to try this for so long after hearing about it pretty much everywhere. I know makeup artists swear by it as it's an all rounder. It's great as a makeup remover, moisturiser and primer. I've been using it mainly as a primer after my usual day cream and loving the results. It makes my makeup glide on so smoothly. It's really light in consistency and leaves the skin feeling so soft.
Rimmel Fresher Skin Foundation | £7.49 | link
We all know I love a new foundation release. When I heard Rimmel were bringing a new foundation out I ran to grab it. I got it when Superdrug were doing the 2 for £10 offer, which made it an absolute bargain. I love everything about this foundation. It gives the healthy glow and lasts all day. I've been using it every day since I got it. I'll do a full review asap!
Natural Collection Brow Kit | £1.99 | link
I posted about the new Natural Collection brow products a while back (here), and I've been using this little brow kit pretty much every day since. The wax part is absolutely perfect for my brows. The shade and consistency are amazing and I cannot believe it's only £1.99.
SEVENTEEN Easy On The Eye Eyeshadow Palette in Birthday Suit* | £7.99 | link
I'm sure I've given this a fair bit of blog time in the past, but I really love this palette. It contains some gorgeous neutral shades and even a few creams that can double up as highlighters. I rediscovered it recently it's lived in my makeup bag for the past month.
Sleek Blush in Rose Gold | £4.99 | link
I rediscovered this old favourite recently when I was rummaging around in my stash for some Autumnal shades. I forgot how much I love it so I've been wearing it pretty much every day. I've heard it's a dupe for NARS Orgasm. A beautiful deep pink with gold flecks. Stunning.
What have you been loving this month?
Any ideas what you'd like to see me post on the blog?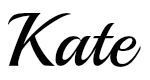 Twitter|Bloglovin'|Instagram|Facebook|Pinterest
* = Press Sample