I've got a ridiculous amount of nail polishes in my stash, although I do like to get gel nails done professionally by my local Nail Queen as often as I can. I was recently sent some of the
Maybelline Color Show Jelly Tints
* nail polishes and I have to admit they're a lot different to any other polishes I own.
I know we're heading into Autumn now and these are more Summery shades but hey, everyone loves a bright nail right?!
The Jelly Tints are described as 'neon translucent shades that pop'. They certainly are that! One coat gives a sheer look that I'm not a massive fan of, but then 2-3 coats gives a beautiful shiny finish. The formula makes them so easy to apply. Theres 4 shades to choose from;
Edgy Tangy - Bright Orange
Fuchsianista - Bright Raspberry
Grapefruity - Coral-Grapefruit
Berry Merry - Blackcurrant
From L to R: Edgy Tangy,

Fuchsianista,

Grapefruity

& Berry Merry
Would you wear this kind of nail polish?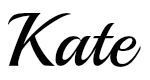 Twitter|Bloglovin'|Instagram|Facebook|Pinterest
* = Press Sample