Welcome to Day 2 of #AutumnWeek. Today I've got 2 new Maybelline releases which are absolutely perfect for this season. I was very kindly sent 2 lip balms from the new Baby Lips Holiday Spice Collection*, and they're absolute beauties.
Left: Chai Tea Latte
Right: Vanilla Cupcake
Chai Tea Latte - Deep berry red. Spicy scented
Vanilla Cupcake - Pale frosty pink. Vanilla scented
My favourite has to be Chai Tea Latte. It's so amazingly pigmented for a lip balm and leaves the most beautiful deep berry red stain on the lips. The smell of both of these makes me wanna take a running jump into Starbucks and treat myself to a Hazelnut Latte and get all cosied up with a blanket on the sofa. I know I'm gonna get a lot of use out of these this Autumn and Winter.
For some reason I can't find any links for these online yet, but keep your eyes peeled as hopefully they'll be available very soon!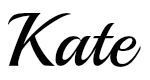 Twitter|Bloglovin'|Instagram|Facebook|Pinterest
* = Press Sample