It's #AutumnWeek Day 6 (ok so it should have been Day 5 but I've been super busy and didn't get chance to get my photos edited in time). #badblogger. Anyway I've really enjoyed putting together these Autumn themed posts. I'm sharing my top lip picks for the season...
If I've said it once I've said it a thousand times, Autumn is all about the bezza lips! I love nothing more than a berry lip and tartan scarf combo. Having said that though, I can't do a berry lip every day, especially if I'm just doing school runs and not much else. So for those days, instead of going full on berry, I opt for a darker nude lip. They're great for every day and so easy to just slap on in a hurry. Here's my top picks...
Maybelline Vivid Matte Liquid Lipstick in
Possessed Plum
* - A deep, burgundy plum. The most 'out there' of the bunch.
Semi-Matte.
Maybelline Color Sensational Loaded Bold Matte Lipstick in
Berry Bossy
* - A purple toned berry.
Matte.
Natural Collection Moisture Shine Lipstick in
Berry Sorbet
* - Soft berry.
Sheer.
Rimmel Kate Moss Matte Lipstick in
107
-
My absolute favourite.
A deep, red wine.
Matte.
MAC
Brave
Lipstick - A muted browny-pink nude.
Satin.
MAC
Syrup
Lipstick -
One of my favourite MACs
. A cloudy mauve.
Lustre (Sheer).
Add caption
What are your favourite Autumn lipsticks?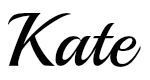 Twitter|Bloglovin'|Instagram|Facebook|Pinterest
* = Press Sample