As promised in a recent post (
here
), I'm back again with some more goodies from Natural Collection. This time I'm excited to show their new range of
Highlighter Sticks
*. As always, everything in the collection is only £1.99 and these 3 beauties are not to be overlooked.
The new highlighters come in a white, plastic packaging which I admit does look a little plain, but trust me when I say there's nothing plain about these little cuties. There's 3 shades in the collection;
From L to R: Coral Glow, Copper Glow, Rose Glow
In terms of formula, they're creamy, easy to blend and super pigmented. I'd say that it's best to use your finger and a very light hand to apply these as opposed to going straight from the stick as things can get a bit messy that way due to them being so creamy. I've been loving Rose Glow on the tops of my cheekbones and Coral Glow as a blush. I'm not too sure about Copper Glow as it's far too dark for me to use as a highlighter, but I think it will look great with a tan or on someone with a deeper skintone.
For £1.99 I think these are fantastic and a welcome addition to any makeup bag!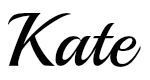 Twitter|Bloglovin'|Instagram|Facebook|Pinterest
* = Press Sample