So I turned 29 (wahhhhhhhhh sad face) on 27th August, and even though I was slightly depressed that I was hitting the final year of my 20's, I was still buzzing cos I love a birthday. Who doesn't? I was overwhelmed with all of my lovely gifts and well wishes so it did make up for this devastating fact. I was one spoilt girly this year, so naturally I wanted to show you all what I got (and no, I'm not bragging, I just know these kinds of posts always go down well, and they're one of my favourite posts to read sooooo yeah).
Pandora Rose Open Your Heart Bracelet | £125 | link
Pandora Silver Openwork Romance Heart Charm | £25 | link
Pandora Silver Delicate Bow Ring | £40 | link
Pandora Silver Oxidised Flower Ring | £30 | link
I've been well and truly bitten by the Pandora bug. I've been after one of their Silver Moments bracelets for aaages so I could start building up a little charm collection. (The hubby did buy me one of the white leather bracelets a few years ago but I never took it off so it's been worn down and damaged by water - oopsie). Anyway, I'd been eyeing up the Pandora Rose Collection, and once I was in the shop I fell in love with the
Open Your Heart Bracelet
. It's really great value as it comes with the
Bracelet
(£65) 2
Rose Logo Clips
(£40 each), and the
Rose Open Your Heart Charm
(£40) - all for £125. That was off the Hubby - thanks Marty boy. My Mam & Dad got me the
Silver Delicate Bow Ring
which I absolutely adore. I wear it on my middle finger and it looks so classy and dainty.
I also got some vouchers and money off family so I decided to treat myself to a charm and a ring. A lot of the shop display models had the bracelets with mixtures of Rose Gold & Silver and I thought it looked really nice mixing the metals so I decided upon the
Silver Openwork Romance Heart Charm
. I really love the openwork charms and this one is so cute! I chose another Silver ring, as I wanted one that I could stack with the bow, but also wear alone on my thumb (my middle finger and thumb are almost the same size). I went with the
Silver Flower Ring
. I've been wearing it on my thumb mostly and I really love it.
Britney Spears Maui Fantasy 100ml | £35 (currently £17.50 in Boots) | link
Also off my Mam and Dad I got a perfume I've been after since it was released a month or two ago. I
love
the Britney Fantasy range of perfumes, with the original fantasy being one of my all time faves. The new
Maui Fantasy
is so tropical and summery. It's definitely a 'me' scent, I love my Hawaiian, fresh scents and this one is gorgeous.
Nike Free Run Women in Grey | £90 | link
As I've probably said before, one of my brothers works in Kazakhstan as a teacher so only get to see him during school holidays if he gets chance to come home. He always spoils us and this year he went wild and bought me a pair of trainers. Loon!! I'm actually in love with these Nike Free Runs in Grey. Like all Nike running shoes, they're ridiculously comfortable and stylish. I know I'm gonna get a lot of wear outta these! Yeah boiiii!
It wouldn't be a birthday without a Lush haul, would it? I'm gonna save the contents for tomorrow's post though, so keep an eye out - if you're bothered, lol.
I also got shit loads of sweets and THREE birthday cakes. Soooooo the diet starts next year! ha!! I have such amazing family and friends <3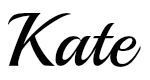 Twitter|Bloglovin'|Instagram|Facebook|Pinterest
* = Press Sample