As promised in yesterday's Birthday post, I'm back with my Lush gifts. I full on adore Lush and always ask for some bath stuff for my birthday. You cannot beat a Lush bath in my eyes!
Here's what I got this year...
Dragon's Egg Bath Bomb | £3.75 | link
Avobath Bath Bomb | £3.50 | link
Lava Lamp Bath Bomb | £4.25 | link
Sex Bomb Bath Bomb | £3.50 | link
Avocado Co-Wash | £9.95 per 100g | link
Dream Steam Steamer Tab | £2.50 | link
Creamy Candy Bubble Bar | £2.95 | link
Big Bang Bubble Bar | £3.75 | link
Tutti Fruity Gift Set | £11.50 | link
I haven't used any of these yet but I'm super excited to try them. I think the only bath bomb I've had before is the Dragon's Egg, which is a beaut. The lovely ladies at my local Lush through in the Co-Wash, Steamer Tab to try, along with one of my faves - the Creamy Candy Bubble Bar as they knew it was my birthday. How kind. Thanks so much Vicky & the team.
I'm really curious to try the Avocado Co-Wash (short for conditioner-wash) as it's supposed to be really great for the hair without stripping it of natural oils! Will be sure to let you know how I get on with it!
I also got the Tutti Fruity Gift Set from my friend Claire. Shoutout to you Slack!! Thanks doll!! The set includes the
Yuzu & Cocoa Shower Cream
& the
Miranda Soap
. Neither of which I've tried. They smell AMAZING so I can't wait to get using them.
What are your favourite Lush products?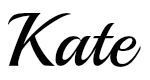 Twitter|Bloglovin'|Instagram|Facebook|Pinterest
* = Press Sample