Natural Collection seem to be smashing it with their new releases recently. I wanted to show you their brow collection today as there's something for everyone here. Every product within the brand is only £1.99, meaning they're great if you're on a budget.
Double Ended Brow Pencil* | link | Medium Brown & Dark Brown
For the 'barely there' brow. Pencils are great of you want a really natural brow look as they leave a soft definition without looking like you've even touched them. I love the handy brush at the other end to comb them through so they look even more natural. I think the medium brown shade is slightly too warm for me but it's still workable.
Brow Kit* |
link
| Medium Brown
For naturally defined brows. Now I think this is a great little kit. The soft wax and powder work great together to define the brows and the shade is perfect for me. I love that it comes with 2 little brushes. All for £1.99. Fab!
Brush On Brow Gel* | link | Medium Brown & Dark Brown
For the power brow. I've always been a bit scared of brow gels, but these do the job they're supposed to. I like to use the brow kit to define my brows, then use the gel very lightly, just to set them and add a little bit more colour. A great combo!
I think Natural Collection have done really well with this collection. For £1.99 I think they're great quality and definitely one to check out if you're on a budget. Keep your eyes peeled for some more amazing new products over here very soon.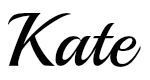 Twitter|Bloglovin'|Instagram|Facebook|Pinterest
* = Press Sample