I love trying out new subscription boxes, it's such a great way of trying new products you wouldn't usually go for. After having a break from getting gel manicures (mainly due to money), I've been going back to painting my own nails with regular polish, so the idea of a nail subscription box really appealed to me.
"nailbox

is a monthly subscription box packed full of nail products. Each nailbox contains five items (including three or four nail polishes and one or two nail tools or treatments). We'll never send out the same polish twice, so there will always be new colours for you to try every single month".
I was very kindly sent the
July nailbox
* to show you, however it's no longer available. The August nailbox is now available to pre-order (order before 21st to secure your box). The july nailbox contains;
Brushworks Toe Separators | £2.50 | link
Probably the only part of the box I wasn't really impressed with. I mean, who uses these anymore? I'm sure they do help when doing a full pedicure, but who has time for that?
True Brit London Nail Enamel in The Summer House | £12.50 | link
A brand I'd never heard of. This polish feels so luxurious and expensive. I guess for £12.50 a pop they are definitely at the higher end of the scale. Part of their Summer 'Garden Party' collection, it's a beautiful soft tan with a pearlescent sheen. It's a gorgeous subtle, nude which is opaque in 2 coats. That's hard to come by in a nude polish.
Nailberry Coconut Nailbalm | £12 | link
I've only used this a couple of times so far, but it smells
amazing
and makes my cuticles feel much softer so I'm sure with continued use it will strengthen the nails and keep them healthy.
Nails Inc. Gel Effect Polish in Soho Place | £14 | link
Ahhhh gotta love a bit of Nails Inc. I was so happy to see one of their Gel Effect polishes in the box as I have a few already and know how amazing they are.
Soho Place
is an amazing bright turquoise and think it's perfect for summer.
Angelica Nail Colour in Snow White | £2.75 | link
Not sure if I'm brave enough to rock a full set of bright white nails. But a white is handy to have for french manicures, nail art etc.
And that's it. I think f£15 (or even less if you subscribe for more than one month up front) is fantastic value and a great way to try brands you wouldn't necessarily consider. I'll definitely be looking into ordering more in the future.
Would you try a nail subscription box?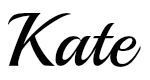 Twitter|Bloglovin'|Instagram|Facebook|Pinterest
* = Press Sample