Helllooooo oh beautiful ones! I feel like it's been forever since I wrote a post, I mean almost 3 weeks!! That's most definitely the longest blogging break I've had. Time just gets ahead of me and I just feel constantly exhausted at the minute running around after little ones. I know I need to get back into the swing of things as it always relaxes me and I really enjoy it. Aaaaanyway, enough of my moaning. The weather has been an absolute BABE recently, so I thought I'd pop up 3 of my favourite summertime MAC brights. Just to get you all in the mood...
Costa Chic | Frost | link
A vibrant, orange toned coral pink that looks amazing with a tan. It's my absolute favourite summer lipstick. It stands out so much and I get so many compliments when I wear it.
Saigon Summer | Cremesheen | link
If I ever want to wear an orange lip, I always reach for Saigon Summer. It's a bright orange, but not too in your face. It looks amazing on and definitely one to try if you're unsure about orange lips.
Crosswires | Cremesheen | link
One I always seem to forget about, but love it when I do wear it. It's a muted coral red, which is great for me as I don't think I can pull off bright, true reds. It really brightens up any makeup look, and looks especially good with simple, barely there makeup.
What are your favourite summer lipsticks?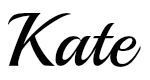 Twitter|Bloglovin'|Instagram|Facebook|Pinterest
* = Press Sample