Instagram is by far my favourite social media platform. I just love how aesthetically pleasing it is and how much inspiration you can get from it. I follow
a lot
of people on my Instagram - personal friends/acquaintances, bloggers, beauty accounts, and just plain beautiful feeds. I just love it. I thought I'd share the love show you all a few of my favourite accounts on my feed at the moment...
jasminetalksbeauty | daisymgreen
jasminetalksbeauty
- One of my favourite blogger babes. Jasmine is so gorgeous and creates the most amazing product photos. She's recently hit some massive milestones on her blog and she totally deserves it.
daisymgreen
- My absolute favourite photographer. Daisy is so stunning and has a fantastic blog. Definitely deserves more followers!
pintsizedphoto | ummbaby
pintsizedphoto
- Lily's feed makes me weep at how beautiful it is! As is her blog. She's always around to chat on twitter and is just adorable. Her interior posts are swoonworthy!!
ummbaby
- Sal is also a blogger who I actually found through Instagram. I adore her blog and her Instagram feed is just perfection with lots of bright and colourful product photos.
lichipan | barelytherebeauty
lichipan
- a lifestyle and travel blogger who has an instagram of dreams. Seriously, take a look yourself and tell me you're not impressed.
barelytherebeauty
- a beauty and lifestyle blogger, Jennifer has the most beautiful skin and takes incredible product photos. I always love having a little stalk of her feed. Definitely deserves more followers.
thelovecatsinc | emmysbeautycave
thelovecatsinc
- a fellow North East girl, Helen is like a fashion queen! Her blog always has unique content and her instagram is a fabulous extension of it.
emmysbeautycave
- Emma is a Disney lover. That is all. No seriously though, Emma's instagram feed is so bright fresh and she has a fab sense of humour. Her photos definitely make me wanna up my flat lay game!
Who are your favourite Instagrammers?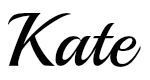 Twitter|Bloglovin'|Instagram|Facebook|Pinterest
* = Press Sample