I know I can speak for most people when I say that time isn't considered a friend on a morning. Whether your alarm didn't go off, you pressed snooze for the 6th time or you simply don't have 10 minutes away from children (basically me), there's never much time for a full makeup routine. I've put together some products that will give that 'awake and put-together' look in record time. I'm going with the following timings (geek);
Foundation: 1 Minute
Concealer: 20 seconds
Contour: 30 Seconds
Highlight: 30 Seconds
Blush: 30 Seconds
Brows: 1 Minute
Eyeshadow: 20 Seconds
Mascara: 30 Seconds
Lips: 20 seconds
I'm gonna cheat and count my primer (
Nivea Men Sensitive Post Shave Balm
, FYI) as part of my skincare routine here, as to be fair I do usually apply it straight after moisturiser and then let it sit for a while. For foundation, my absolute favourite of the moment has to be the
L'Oreal Nude Magique Cushion Foundation
. It's the dewiest, lightest foundation ever, and it's great when you're in a rush as it requires little work. Just tap and go. For concealer, some days I may not even need it (bonus), but if I do, I'll go in with the
Rimmel Match Perfection Concealer
. It's super creamy, easy to blend and works great on both under eyes and blemishes/redness. Now I'm not one for doing a full blown contour routine (mainly because I just can't), but obviously when I'm strapped for time I'm not gonna do a Kim K! I recently discovered the new
Maybelline Master Contour V-Shape Duo Stick
* and I'm really enjoying it for a quick and easy contour/highlight. The v-shaped chubby stick is super creamy and has a matte brown contour on one side and a bright highlight on the other. I usually do one swipe of the contour under my cheekbones and a swipe of the highlight just above, then blend it all together with my blending sponge. Obviously, it's not majorly noticeable when it's done that quickly but it just adds some definition. One of my favourite blushes, the
Bourjois Cream Blush
in
04
, is super easy to blend with the fingers and gives the most beautiful dusty rose flush to the cheeks.
Brows always take a while cos I can never get mine to look even remotely related. Bloody things annoy me truth be told. But anyway, my favourite brow product of the moment is the
Smashbox Brow Tech To Go
. It's got an angled brow definer pencil on one end, and a clear brow gel on the other. Great for a quick fix. Eyeshadow is something I often skip if I don't have much time, especially if I haven't got plans that day. But if I do want a little bit of something on the eyes, I love the
Kiko Longlasting Eyeshadow Stick
in
Golden Beige.
It's a gorgeous champagne shade that really brightens up the eyes and it doesn't budge all day! Mascara is usually quick... unless you need to sneeze, then you've gotta start all over again, paha! My mascara of the moment is definitely the
Maybelline Lash Sensational Luscious Mascara
*. In my opinion it's the better looking sister of the original Lash Sensational! Review coming soon!
Lips are usually super quick, depending on what lip product you're opting for. I recently rediscovered
MAC's Crosswires
lipstick in my collection which I've been loving this week. It's a gorgeous bright coral red and looks great with toned down makeup and takes seconds to apply.
What products do you turn to when you're short of time?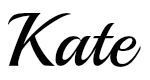 Twitter|Bloglovin'|Instagram|Facebook|Pinterest
* = Press Sample