Helllooooo June!! This month's favourites feature some fairly new products in my stash that I'm just smitten with...
I spoke about my love for this in my previous post. I'm seriously smitten with it. If you like dewy skin, this one will blow you away!
Studio 10 Visible Lift Face Definer Contour Palette |
link
A brand I'd never heard of has suddenly shot itself to the top of my list. I fell in love with this contour palette when I got it in the
Alice Hart-Davis Ageless Beauty Box
. It's got the most perfect ashy-matte contour shade, along with a gorgeous cream blush & highlight. So sleek!
If you didn't already know, the world has been going a little cray cray over this men's post-shave balm as a primer! It's fantastic and really makes makeup glide on seamlessly and last all day.
Maybelline Vivid Matte Liquid Lipstick in
Nude Thrill
* |
link
My new favourite lip product by far! I usually shy away from liquid lipsticks as they're often way too drying, but these are different. I wouldn't say it's a complete matte finish, it definitely has a more of a creamy finish, which is probably why I love it so much. Nude Thrill is such a beautiful neutral brown shade. I've got a post on the full collection coming very soon.
Maybelline Lash Sensational Luscious Mascara* |
link
Possibly one of my favourite mascaras ever! I've heard a lot of different opinions on this new version of one of the nation's favourite mascaras (the original Lash Sensational). I have to say I think I prefer this one more! It makes my lashes so black and long, and it doesn't budge or smudge throughout the day.
What have you been loving this month?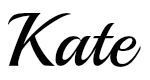 Twitter|Bloglovin'|Instagram|Facebook|Pinterest
* = Press Sample