Well haven't I got a very exciting post for you today! Last month I received the most amazing package from Maybelline, inviting me to be a part of their #MaybellineSquad. I was blown away by the package, as it contained some very exciting new releases. Amongst them was the new Vivid Matte Liquid Lipsticks Collection*. So naturally I wanted to talk you through them....
I feel as though liquid lipsticks are everywhere at the minute! Literally every brand is creating their own versions, and I'll be honest I haven't really been too excited about trying many as I always shy away from anything 'matte' as I have dry lips. However, I was pleasantly surprised when I tried these, and I think I've been converted into the wonderful world of liquid lipsticks. someonehidemybankcard
Maybelline's new
Vivid Matte
collection currently contains 8 shades (in the UK), and they're mainly brights with a couple of muted down (more easily wearable) shades. There's definitely something for everyone in this line up!
Formula wise, these are a dry-lipped girl's dream! They're creamy and not at all drying or uncomfortable. Having said that, they're definitely not a full matte finsh, more of a semi, satin-matte, which I don't mind. They're super pigmented, meaning you only need one swipe for an opaque finish, and the long. thin applicator means its super easy to line the lips. In terms of staying power, they last a good couple of hours before needing to reapply, and they wear off nicely, leaving a slight stain behind.
My favourites have gotta be the 2 nude shades; 05 Nude Flush & 50 Nude Thrill. I absolutely adore 25 Orange Shot aswell, think it will be great for Summer. They retail at £6.99 each and are available now!
Have you tried any of Maybelline's new releases yet?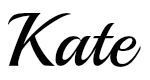 Twitter|Bloglovin'|Instagram|Facebook|Pinterest
* = Press Sample