Hii babesssss. I'm back after what seems like an absolute age. I've just been so busy and have been away to Butlins with the little ones so I've just had no time to do any blogging. Although to be honest I may have got a little bit hooked on The Sims 4. #soznotsoz. Anyway, I thought a favourites post was the best way to get back into the swing of things....
Botanics 100% Organic Facial Oil | link
I had a little spell of not using a facial oil in my routine (I ran out) and boy did my skin know about it. So I picked up an old favourite again and my skin feels and looks so much better. I have a healthy glow back. This one is really thick without being overly greasy and feels so luxurious for the price. (£9.99)
SEVENTEEN Skin Wow Tan Liquid Glow* | link
I'm sure I've spoke about this before, but I've been loving this under my foundation to give a healthy tanned glow. I'm thinking it's pretty similar to Benefit's new Dew The Hoola, but with added shimmer.
Sleek Cream Contour Kit | link
I wanted to try this bad boy as soon as it was released and I wasn't disappointed. It contains 6 shades from light to dark and they're all so creamy and blendable. I'll probs do a full review with swatches soon.
Maybelline Baby Lips Pop Art Lip Balm in Blueberry Boom* | link
My last post was on the new Baby Lips collections of lip balms and glosses. My favourite of the bunch has got to be the Blueberry Boom lip balm. It's a vibrant purple with a sheer finish. Super moisturising and tastes of blueberry. Yummy!
Victoria's Secret Body Mist in Sheer Love | link
I'd heard so much about these body mists and have seen them all over Instagram, so when I spotted them on offer for £7.50 in Superdrug I thought I'd pick one up. Sheer Love is soft and floral and perfect for summer. I've been spritzing this every day and I love how they stick around. Great as an extra fresh scent.
What have you been loving this month?
p.s. fuming about the weather lately! Errrrm it's July tomorrow, where's the summer?
a>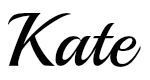 Twitter|Bloglovin'|Instagram|Facebook|Pinterest
* = Press Sample