Well hellooo!! Firstly I just want to apologise for my absolute sheer blog neglect over the past month or so. We've been getting our garage converted into another living space, aswell as getting a new kitchen/diner and preparing for a weekend away to a family wedding in London (which was amazing btw). Everywhere has been upside down and I've been so busy painting and dealing with the little ones etc that I just haven't had chance to do any blogging, as by the end of the day when I do get a spare minute, all I wanna do is lay on the sofa and eat snacks! Anyway, the house is getting back to normal now so I'm trying to get back into the swing of things. Why is it so hard when you've had a little break? Anyway, what better way to bounce back than posting a cheeky little beauty haul....
I've picked up quite a few beauty items of late, some new releases and some products I've just wanted to try for a while. Here's what I picked up...
SLEEK CREAM CONTOUR KIT in Light | £10.99 | link
I've had my eye on this ever since I found out it was being released. I kept a look out and as soon as I spotted it in Boots I grabbed it. I haven't had the chance to try it yet, but I'm expecting great things. I'll do a full review pronto!
MAYBELLINE DREAM VELVET FOUNDATION in 21 Nude | £7.99 | link
I'm not usually a fan of matte foundations as I have pretty dry skin, but I'd heard good things about it and couldn't resist trying it in a 3 for 2. I've used it a couple of times and have been pleasantly surprised. I love the coverage it gives and it doesn't feel drying or cakey. Bonus!
RIMMEL MATCH PERFECTION CONCEALER in 010 Ivory | £5.99 | link
One I've been meaning to try for ages as I know SO many people go on about how amazing it is. I haven't tried it yet but I'll write about it as soon as I have.
RIMMEL KATE SCULPTING PALETTE in 002 Coral Glow | £6.99 | link
There's been so much hype around the new Rimmel releases that I just couldn't resist this. Rimmel is one of my favourite highstreet brands and I always love the Kate Moss collabs. This is a really lovely little palette for spring as it's subtle and pretty. Although one thing I will say is that I wish the bronzer was more matte as it has quite a lot of shimmer in it.
NYX SLIDE ON LIP PENCIL in Nude Suede Shoes | £5.50 | link
Can't resist a creamy lip pencil! I went for the shade Nude Suede Shoes, a cool, pinky brown nude that I'm hoping will boost many a nude lip and even look great on it's own as a standalone shade.
NYX SOFT MATTE LIP CREAM in Stockholm | £5.50 | link
I've been wanting to try these for SO long, but I didn't wanna buy online without swatching. So you can imagine my delight when a NYX stand arrived in my local Boots. I had to fight my way into the lipstick section, but walked away with the shade Stockholm. A beautiful, peachy brown nude that I'm sure will suit most skintones. I'm SO impressed with the formula of these, and I'm sure it'll be the first of many in my collection.
NYX HD STUDIO FINISHING POWDER | £8 | link
I've been after a loose, translucent powder for a while, so I thought I'd pick this one up and see how it faired. So far so good!
What have you picked up recently?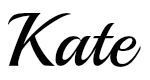 Twitter|Bloglovin'|Instagram|Facebook|Pinterest
* = Press Sample