Who can resist a new Rimmel/Kate Moss collab? NOT ME! I recently picked up one of their new
Sculpting & Highlighting Kits
. Now I know there's been SO many 'contour kits' out recently, but I liked how this one had a blush in aswell. It looked ideal for travel and it just looked so cute for Summer, so naturally I wanted to try it out and share my thoughts...
There was 2 shades to choose from in my local Boots; 002 Coral Glow and 003 Golden Bronze, although I think there's also a lighter one. I went for Coral Glow as the contour shade was too dark on the other one. Housed in pretty, but simple, rose gold and black packaging, the palette consists of a blush, a bronzer and a highlighter.
One thing I noticed instantly is that the bronzing shade has shimmer, which did put me off a bit as I do prefer a contour shade to be
matte
. Ain't nobody got time for glittery chisels! You'll see from the swatches below that it doesn't come up overly shimmery on the skin, but it does leave more of a sheen, which means you can't really
sculpt
the face with it. Having said that, I find the shade to be great as it's not too warm toned on me like a lot of bronzing shades are. I like to use it more as an all over bronzer, applying to areas where the sun would naturally 'kiss'. Oooh la laa. Now the blush shade in the palette is matte, dunno why they did that to be honest? It's a lovely, well pigmented, true coral pink - perfect for this time of year. The highlight though - ahhhh it's definitely my favourite part of the palette. It's SO well pigmented and just looks beautiful on the tops of the cheekbones. The formula of these powders is a tiny bit chalky, meaning it does get a bit messy and you definitely need to go in with a light hand and remember to tap off any excess from the brush.
I think for £6.99, it's not a bad offering from Rimmel, especially for summer, but a sculpting kit? I don't think it works too well as that. Great for travel or throwing in your handbag for touch ups.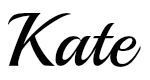 Twitter|Bloglovin'|Instagram|Facebook|Pinterest
* = Press Sample