I've never been one for matte foundations. I'm a dewy base girl through and through, but at the same time I've been wanting to find a matte foundation that's gonna last the day, especially now summer's coming up. When I heard about the new
Maybelline Dream Velvet Foundation
, I was intrigued at the fact they claim it's a soft-matte
HYDRATING
offering. The main reason I've always strayed away from mattes is that they cling to my dry patches and are basically just terrible for my dry skin. I decided to pick this up and give it a try and I've been pleasantly surprised.
Given that it's a fuller coverage, matte foundation, the formula is a lot thicker than my usuals. It's a gel foundation with a whipped texture. I've found it easier to apply with my fingers or a stippling brush. I tried with a blending brush and a sponge but I didn't like the finish. That aside, I find it really comfortable on the skin and it gives a 'matte not flat' finish. It doesn't cling to dry patches and does a pretty good job at sticking around. What I love most about this is how soft it makes my skin feel. It lives up to it's 'velvet' name without feeling too heavy. One thing I did notice is that the shade range was pretty poor, which I know will pee a lot of people off. I went for the shade 21 Nude, which is a little on the dark side, but fine for the summer months. I think for £7.99 this is a great foundation, especially for those who have drier skin.
Have you tried Maybelline's latest offering?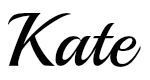 Twitter|Bloglovin'|Instagram|Facebook|Pinterest
* = Press Sample