They say blondes have more fun, but when it comes to washing our hair, it's a lot more high maintenance and not really fun at all.
In order to keep blonde from looking brassy and yellow, a purple/silver shampoo is often needed. The reason for this is the violet pigments in the shampoo aim to neutralise brassy tones and brighten the hair overall. I was very kindly sent a few products from the Pro:Voke Touch of Silver range to try.
The
Pre Toning Primer
* (£5), is one that's new to me. I've never used such a product. It's formulated to use as a pre-shampoo primer, to prep the hair for even toning (but can also be used as a leave-in conditioner). You simply spray onto wet hair, comb through and rinse, before going in with the
Brightening Shampoo
* (£3.19) and
Intensive Conditioner
* (£3.19).
I noticed a difference after just one use with this 3 step system, which is amazing. My hair looked a lot shinier, brighter and less brassy. The shampoo lathers well and the conditioner leaves my hair tangle free and soft. The whole range smells amazing and is such a bargain price for what it does! I'll probably use it every other wash to keep my blonde bright.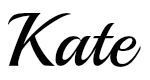 Twitter|Bloglovin'|Instagram|Facebook|Pinterest
* = Press Sample