NYX have recently taken the UK by storm, and are now available at Boots... can I get a woop woop?
I
love
NYX as a brand. The products are super afforable, always on trend and their quality rivals high end brands such as MAC & Benefit. I recently picked up their Highlight & Contour Pro Palette, so naturally I wanted to share my views...
The palette comes housed in a black plastic case with a clear lid. I do like the clear lids and being able to see the shades, but then I do miss a mirror - can't have it all can we. Each shade is removable which is really handy as they just pop right out. It consists of 8 powders; 4 highlight & 4 contour shades.
Ice Queen: Pearlescent White
Soft Light
: Matte Brightening Nude
Cream
: Matte Pale Yellow
Nectar: Pearly Soft Peach
Tan: Matte Warm Brown
Toffee: Matte Neutral Brown.
Sculpt: Matte Taupe.
Hollow: Matte Deep Brown.
As with all palettes like this, I have my favourites, and there's ones I probably won't use much. Ice Queen is a really stunning, cool highlighter, Cream is great for setting concealer, and Sculpt is the perfect, ashy contour shade. I think Hollow is far to dark to use as a contour, but it will work as an eyeshadow so all's good! All shades are really well pigmented, blend easily and don't feel cakey on the skin. I think for £18 this is a great one to have in the collection.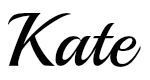 Twitter|Bloglovin'|Instagram|Facebook|Pinterest