We all want that Hollywood smile, but let's face it, our teeth are never gonna be Simon Cowell-esque without a little extra help.
No matter how much we brush and floss them, the normal every day things we do such as drinking copious amounts of tea and coffee will always cause the teeth to become less white over time. I've tried a few different at-home methods in the past and had pretty good results, but some, such as the whitening strips, can be known to cause sensitivity, so I don't like to use them too often. The latest, and easiest yet, is the
Instant Whites 7 Day Whitening System
* (£29.99), claiming you'll see visible results in less than 5 minutes, with
zero
sensitivity.
Pretty big claims yes?
This system is different from any other I've seen or heard of. The kit contains 7 liquid filled swabs, and you simply have to collapse the two ends together into the liquid, until the swab becomes moist. You then gently coat each tooth, leave for 5 minutes and rinse. SO much better than having awkward strips or mouth guards clogging up your mouth for 20 minutes.
I haven't completed the full 7-Day system yet, but I've done 4 days and have already noticed such a difference. My teeth looked slightly brighter even after the first use, so these would be really handy to keep for special occasions as a quick fix. I definitely love how easy they are to use. There's no unpleasant taste or awkward long-wait. I haven't experienced any discomfort or sensitivity, so it's thumbs up all round from me.
How do you keep your teeth white?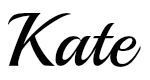 Twitter|Bloglovin'|Instagram|Facebook|Pinterest
* = Press Sample