Yankee Candles are most definitely my guilty pleasure.
Although tbf I'm not actually guilty about it at all. Gotta love a nice smelling house! The hubby and I are borderline obsessed, so when I spied that the new Easter ones were being released I needed to get one. I actually wanted to get Bunny Cake as it looks so cute, but when I sniffed it in store I thought it was a bit too sickly and just fell in love with Jelly Bean, which was also a limited edition last Easter, but I never got chance to try it.
Jelly Bean is described as "a colourful, fun childhood treat you never outgrow … bursting with the scent of sugary sweet fruits". Well this just has my name written all over it, even though Jelly Beans are one of the very few sweets I hate! It's the texture ok! I love most other sweets and just love sweet, fruity smelling candles. I wasn't disappointed, I really love this candle. It's not too overpowering which is what I like in a candle, as I often find the really strong ones just make me all headachey. So if you're like me, you need to go and give this one a sniff before it's gone for another year.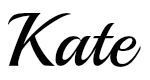 Twitter|Bloglovin'|Instagram|Facebook|Pinterest
* = Press Sample