Sometimes a girl's gotta treat herself yes? Well to be fair I had a decent amount of Boots points so this haul was pretty pain free on the owld purse strings!
I've been saving my Boots points for a while now as I've been planning on treating myself to a high end foundation.
After much deliberating, I decided to go for the
YSL Le Teint Touché Eclat Foundation
as I'd tried a sample in the past and loved it. I did this order online as my local Boots doesn't stock YSL, so whilst I was on I decided to treat myself to the
NYX Contour Kit
on a whim. I don't know why, but I had it in my head it was a cream contour kit, and it's not, it's powder. Big lols. Not a massive deal as powder is fine, but it'll teach me to actually read about a product properly before adding it to my basket! When I was collecting my order the next day, I was distracted by the new
Rimmel Super Gel Nail Polishes
. I've seen the likes of Barry M do a daylight curing gel range, but I'd never tried them. I love Rimmel's nail polishes and as they were on two for £10 I thought I'd try the shade
Bare Yourself
and the special top coat to try out. I haven't had a go with these yet but I'm sure I'll do a little review when I do. Now onto the only products I didn't spend my Boots points on. I've been using the Primark Makeup Sponges for a while and I'd been meaning to try the
Real Techniques Miracle Complexion Sponge
as I've heard they're really good. When I spotted the double pack in
TJ Hughes
for £7.64, I grabbed them!
I also treated myself to a new curling wand. I have a couple of curling tools, but since having my hair shorter, I needed a thinner, conical type of wand. I researched a little bit first, and was torn between the
Remington Silk Curling Wand
and the
Babyliss Pro Curling Wand
. I decided on the Babyliss in the end, purely because it had more reviews (5stars on most webites). I absolutely love it already. It's made such a difference in getting that beachy wave look that I love in my bob and they stay in the next day, which is something that rarely happens with my hair.
What have you treated yourself to lately?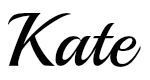 Twitter|Bloglovin'|Instagram|Facebook|Pinterest
* = Press Sample