Well hellooo there! Welcome to #SpringWeek! Given it was the first day of Spring yesterday, I thought I'd dedicate this week to the beautiful season with some exciting Spring themed posts - (how many times can I say Spring?). Obviously, the first post had to be dedicated to those transitional products. It's time to say goodbye to deep berries and purples. I'm thinking light pinks, corals, champagne shimmer and blushes aplenty...
EYES
It's time to dig out the
Naked 3 Palette
! I'll be honest, this is my least used out of the 3 Naked palettes I own (1, 3 & Smoky), but I definitely vow to make more use of it this Spring, with it's light pinks and golds I'm sure I'll be able to create some lovely looks. If I'm having a lazy day and want a one swipe wonder, then the
Maybelline Color Tattoo
in
Pink Gold
is perfect! It's such a beautiful shade and so versatile. It can be worn on it's own but also works really well with the Naked 3 Palette. I also adore the
Kiko Longlasting Eyeshadow Sticks
. The shade
07 Golden Beige
is absolutely gorgeous and perfect for Spring.
CHEEKS
Now I'm sure you're all aware how much I love a cream blush! They're my favourite formula by far, and the beautiful bright pinks & corals in the
Makeup Revolution All About Cream Blush Palette
has some gorgeous shades for Spring. There's not a shade in there I wouldn't use, and the formulas are really well pigmented and creamy. Bloody love it! A handbag friendly cream blush which I love for Spring is the
Kiko Velvet Touch Creamy Blush Stick
in the shade
Hot Pink
. It looks scary but it transfers beautifully. In terms of powder blush formulas, I always turn to my trusty
Benefit Cheeky Sweet Spot Palette
.
Coralista
and
Dandelion
especially are perfect for this time of year, I absolutely love Benefit blushers and I find that their
Cha Cha Tint Cheek & Lip Stain
goes amazingly with
Coralista
.
LIPS
Sorry for the MAC overload here, but I just adore these 3 shades and didn't have any others that came close to them for this time of year;
The light pink - Creme Cup
The coral - Costa Chic
The orange - Saigon Summer
What are your favourite Spring products?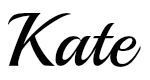 Twitter|Bloglovin'|Instagram|Facebook|Pinterest
* = Press Sample