Well helloooo. I hope you've all had a lovely Good Friday! It's the final day of #SpringWeek, and today I'm talking you through my top Spring lip products...
MAC Creme Cup
- A pale pink - A classic pink that suits most skintones. It's pale, but not washy.
MAC Costa Chic
- A bright coral pink - Bright and out there, but it really picks me up after a long winter. Great for sunny days.
MAC Saigon Summer
- A bright orange - Admittedly a Summer favourite, I can't help but get this out on nice Spring days as it's just so pretty. I love an orange lip and this is by far my favourite. Great with a tan, this will definitely be coming on holiday with me in May.
Revlon Matte Balm
in
Elusive
- A cool toned pink - A great everyday choice. It's matte but still creamy and feels almost cooling on the lips.
NYX Xtreme Lip Cream
in
Nude Peach Fuzz
- A soft coral peach - NYX Xtreme Lip Creams seem to be harder to get hold of than their Soft Matte Lip Creams for some reason. It's a creamy, well pigmented peach.
What are your favourite Spring lip products?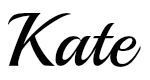 Twitter|Bloglovin'|Instagram|Facebook|Pinterest
* = Press Sample