It's gotta be one of the most tedious tasks going, yes? As much as we all hate it, it's just gotta be done (like shaving your legs in the summer tbh).
Anyway, for a few years I've always used good old fashioned method of baby shampoo in the palms of my hands, but it's not great when I've got my whole brush collection to do - hello prune hands. I noticed recently that Real Techniques have released a
Brush Cleansing Palette for £12.99
, but I thought that seemed a bit steep for something that is only used for rubbing your grubby brushes into, so I searched for something else.
I then remembered hearing about the
Soap & Glory Massage Glove
and how it was pretty good for cleaning brushes, so I picked one up in Boots for £6. I also wanted to jump on the new 'solid brush cleanser' bandwagon, as I thought they looked pretty good and a lot easier than using baby shampoo. I know a few brands do these now, but I went for the
Lottie Soap Star Solid Brush Cleanser
as it's the one I'd heard most about. #loveabandwagon
I simply wet my brushes, give them a good swirl around on the top of the soap, then scrub it around on the glove to create a lather. I then rinse it under the tap and repeat if necessary. I've found this method so much easier now and my brushes feel so soft and smell gorgeous when they're done.
Lottie London Soap Star Solid Brush Cleanser | £6.99 |
link
Soap & Glory Massage Glove | £6 |
link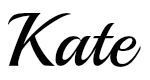 Twitter|Bloglovin'|Instagram|Facebook|Pinterest
* = Press Sample