Alex 5 Drawers | link
Linnmon Table Top | link
Adils Leg | link
The Ikea Alex drawers come with sticky round dots (technical term), specifically for table tops to stop them moving around, so all I needed were the drawers, a table top and 2 legs.
The Linnmon Table Tops come in 4 different lengths, aswell as corner shapes etc, but I decided to go for the smallest (-100cm) one as the others were all too big, and to be fair it's the perfect size for a
What a bargain!!! Overall I'm so pleased with it, I feel so much more organised and have my makeup organised into different sections. I thought I'd show that aswell today, even though I'm not entirely happy with the compartments yet. Eventually I'd like to get some Muji storage or something similar, but for now I've tried to section things off with boxes. Yes it's messy but it'll get there eventually.
Now onto the drawers. Like I say, they're not how I want them to be organised, but they're as good as I could do it for now, without spending a fortune on fancy Muji storage.
Top Drawer - Foundations | Concealers | BB Creams | Spare Blending Sponges
2nd Drawer - Primers | Highlighters | Setting Spray | Powders | Blushers | Blush Palettes
3rd Drawer - Bronzers | Brow Palettes | Extra Eyeshadow Palettes | Single Eyeshadows/Sticks/Creams | Extra Mascaras | False Lashes | Spare Tools
4th Drawer - Lip Products
5th Drawer - Nail Polishes & Tools
Note: Nail Polish Acrylic Storage from POUNDLAND - need more, ha!
So there you go. sorry for the massively picture heavy post. Hope you all enjoyed it, and if you have any better drawer storage ideas then be sure to throw them my way! And if you have a similar post like this then please leave your link below!
Have a lovely Sunday...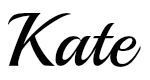 Twitter|Bloglovin'|Instagram|Facebook|Pinterest
* = Press Sample