So Spring has officially sprung!! Yay! For Day 2 of #SpringWeek on this here blog, I thought I'd show you some products I picked up at Lush recently. I'd seen all of the wonderful new Easter & Mother's Day products at the event a few weeks ago so I'd been meaning to pop in and pick a few more bits up. I didn't only pick up the newest collections though, I just went for whatever caught my eye at the time. I usually go for Bubble Bars aplenty, but I still have a couple of bubble bars from previous hauls, so instead I picked up some bath bombs and a bath oil (something I've never tried)...
I know what you're thinking... that's a bit steep for a bath bomb! But this one's different as you can crack it in half to reveal a 'chick' inside, meaning you can get 3 baths out of the one bath bomb. It's sweet, fruity scent takes over the bath and lingers on the skin for hours afterwards.
Now I know this isn't a Spring themed bath bomb, but I'd been wanting to try this for so long as I'd heard nothing but good things. I haven't used it yet but I love the smell as it's so different to other bath bombs I've used. So minty!
Again, don't think this is specifically for Spring, but I love bright yellow, citrussy feel it has. I love an uplifting bath bomb so think this will be gorgeous!
Something I've never tried from Lush. They look so cute and tiny, and I love the thought of an oil to moisturise my dry skin. Only £2 too! Bargainous!
What have you picked up in Lush recently?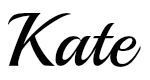 Twitter|Bloglovin'|Instagram|Facebook|Pinterest
* = Press Sample