I know what you're all thinking.... 'yawwwn, here she is, talking about Lush AGAIIIIN'. What can I say? I just adore Lush and everything about it. I was lucky enough to be invited along to a Happy Hour event for local bloggers last week, and we got to have a sneaky peak at their new Easter range. I thought I'd pop a post up showing some of the exciting new products and explaining all about their Happy Hour Party packages, as I didn't even know they existed!
Lush explain it better than I do...
Happy Hour
Min. £15/€20 per guest inc. £5/€5 towards your favourite products

The Happy Hour is the perfect party for larger groups looking for a unique private shopping experience outside of regular shop hours. This party immerses you in the fantastic world of Lush, with interactive product experiences and personalised activities – which means you can decide whether you and your guests want to relax and be pampered or get your energy levels up with games and quizzes. This party option is the perfect VIP way to experience new product launches, for the opportunity to get hands-on with particular products, ranges and plenty more, as it allows a more flexible space for Lush fans to get together and have fun.
And now for the grand reveal...
How amazing?! Look at those bright colours! What's included this year you say? Welllllll...
So there you have it! Such a gorgeous collection isn't it?
I just want to say a massive thanks to Vicky and the girls from Lush Middlesbrough. They always make us feel so welcome and throw the best events!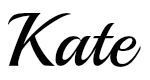 Twitter|Bloglovin'|Instagram|Facebook|Pinterest
* = Press Sample