FINALLY! A haircare range to target the pesky business of oily roots and dry ends.
I've struggled with this issue ever since I can remember. Probably because my hair has been blonde for most of my hair colouring years, resulting in ends which resemble straw (slight exaggeration but anyway). I've tried so many moisturising haircare ranges, hair oils, masks etc, and whilst they do a great job at giving me softer ends, they don't help with the oily roots situation. It's so frustrating, as by the second day my hair is shouting out for a wash, but I don't want to wash it too often as I know that it will only make matters worse in the long run. (The more you wash away the natural oils, the more they are produced. Damn you nature). Whoever invented dry shampoo needs a medal if truth be told! When I spotted the new
L'Oreal Extraordinary Clay
range which promises 72 hours of purified roots and hydrated ends, I ran to my local Boots to snap it up!
Starting off with the Pre-Shampoo Treatment Masque (which is bright blue, might I add) on dry hair, I leave this for 5 minutes before jumping in the shower. The purpose of the masque is to absorb any excess oil and impurities before the shampoo process. I then go in with the shampoo, which lathers nicely, and finish with the conditioner, concentrating mainly on the lengths and ends of my hair. The whole range smells amazing and lingers on the hair afterwards which I love. I've used this a couple of times now and have definitely noticed a change in my hair already. My hair still feels clean and manageable on the second day which is amazing for me.
The 3 products above currently come in a
£10 bundle
, saving a few pounds when bought this way.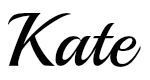 Twitter|Bloglovin'|Instagram|Facebook|Pinterest
* = Press Sample