So this time last year (as I'm writing this) I was 4 days from my due date, chilling on the sofa watching Call the Midwife with no doubt a cuppa tea and countless snacks in hand. I'd had a busy day manically cleaning the house (aka nesting) and was blissfully unaware of the fact we were only hours away from meeting our brand new bundle.
On Wednesday 25th February 2015, Freddie Joseph was born, and our lives changed once again. Fast forward one year, and we now have a walking, babbling, cheeky, happy little boy with 3 teeth. Where has my baby gone?
Pardon the cliché, but this year has honestly gone by in a flash! It seems like he hasn't been a baby 5 minutes. I'm pretty sure I was making 6 bottles a day and burping a sleeping baby over my shoulder just last week? I could cry sometimes when I think of the tiny baby he once was. But then I look at him and can't help but smile. He's recently learnt to walk and it's the absolute best thing to watch. I could sit and watch him all day. You only have to look at him and he'll give you the biggest grin, followed by a great big bear hug! (he's very tactile and loves nothing more than a bit of rough and tumble, much to his big brother's dismay). Can't wait to see how he develops over the next year!
Happy 1st Birthday to our beautiful, cheeky, happy little boy. Mammy & Daddy love you so much!
Now where's that cake?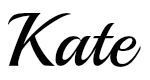 Twitter|Bloglovin'|Instagram|Facebook|Pinterest
* = Press Sample