We all have those hero products that we couldn't be without.
I've got a small selection of products that have become holy grails within my stash, and ones that I have and will always repurchase.
Pixi Glow Tonic
has received cult status in recent years, and it's obvious why. It's the one product that can really sort my skin out. Nothing else makes my skin glow like this does. It's an exfoliating toner, but one that's gentle enough to use twice a day. It removes dead skin cells, softens, brightens and overall just makes my skin so clear. I've already repurchased this and know it will forever be a staple in my routine. It was pretty tricky to get hold of when I first discovered it, but it's much more widely available now. I picked mine up in my local M&S as they have just started stocking Pixi.
Another product which I'm sure you're sick of me banging on about is
Nuxe Reve De Miel Lip Balm
. You know something is a holy grail when you run out and actually panic. I use this lip balm every single night without fail. It's the only lip balm I've ever tried that I don't have to reapply through the night if my lips are dry. It's really thick in texture but it feels amazing on the lips and I can still feel is doing its thaaang the next morning.
Another lip hero that I know I will always repurchase is
Lush Lip Scrubs
. So far I've tried Popcorn, Bubblegum and their new Valentine's limited edition The Kiss Lip Scrub. They all taste amazing and they do the best job at removing any dead skin and prepping the lips for lip balm or lipstick. Definitely a product that every girl should own.
Concealers are a product I've always struggled with. Getting one that doesn't crease, flake and settle into fine lines is a pretty hard task. I found
Soap & Glory Kick Ass Blur & Brighten Concealer Crayon
and it was instant love. I still haven't found anything quite like it. It's really, really creamy and probably isn't for everyone, but for my dry skin I absolutely love it. It's amazing under the eyes to brighten and make me look more awake. I've been through 2 of these already and desperately need to pick up another.
For the nails, no other topcoat will ever come close to
Seche Vite
. It's the fastest drying top coat EVER and makes a rushed manicure so much easier. It gives a high shine finish and makes my polish last that little bit longer. I certainly couldn't be without it.
What products will you forever repurchase?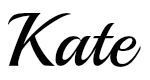 Twitter|Bloglovin'|Instagram|Facebook|Pinterest
* = Press Sample