That's right, POUNDLAND have their own makeup range.
I decided to try a couple of their lipsticks out as I'd actually read somewhere that they were quite nice.
I picked up two of the Makeup Gallery All About That Pout Lipsticks in the shades Raspberry Smoothie & Outrageous Orange and was surprisingly impressed....
Now, I'm not saying they're the best lipsticks by any stretch, but for £1 they're good for throwing into my handbag.
RASPBERRY SMOOTHIE - A deep, raspberry pink.
OUTRAGEOUS ORANGE - A bright, wearable orange
Both lipsticks have a creamy formula which I must admit doesn't last the longest. I love both shades and find them comfortable on the lips and leave a slight sheen (think MAC's Frost finishes).
Like I say, if you're looking for a cheap lipstick to throw in your bag, I don't think these should be overlooked.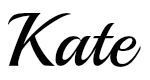 Twitter|Bloglovin'|Instagram|Facebook|Pinterest
* = Press Sample