I'm sure you know how much I love a new skincare product, and when a product is made specifically for dehydrated skin and has the words 'moisture bomb' in the title, it just becomes too hard to resist.
I was in
Boots
the other day and I spotted 2 brand new products from Garnier; a day cream and a night cream. Obviously the name jumped out at me, but also the fact that I hadn't seen or read anything about them made me very curious indeed. The next thing I knew, they'd both tripped, fallen off the shelf and into my basket. It seems to happen to me a lot come to think of it!
GARNIER MOISTURE BOMB 3 in 1 DAY CREAM | £7.99 | link
The lighter textured of the two, this is marketed as a day cream, as usually people like something a little bit lighter through the day. It's really, really light considering it's a cream for dehydrated skin. I would usually expect something a bit richer which did worry me at first. Given that, it actually does pretty well in hydrating the skin and keeping it plump and soft. I do think that it would be slightly too lightweight if I was to use it without a facial oil, but as I use one of those every day anyway, it's not much of an issue for me. How is it a 3 in 1 you say? Well, they claim it:
Rehydrates for 24hours
Reduces the appearance of fine lines
Anti-oxidant and UVA/UVB Protection
As a day cream targeted at dry & dehydrated skintypes, It does the job pretty well. Is it the best I've ever tried? I'd say not, simply because I think it's slightly too light in texture. I'm thinking it will be great during the summer months, though.
GARNIER MOISTURE BOMB SUPER RECHARGING GEL NIGHT CREAM | £7.99 | link
Now this, I love! I'm usually one for a very heavy, rich cream that sits on the skin at night time, but I do think my skin prefers this. It's a gel cream, so it's very cooling (almost like a sorbet - think The Body Shop Aqua Boost Sorbet). Garnier claims it:
Offers 72hours continuous hydration
Hydrates upto 10 layers of skin
Recharges & replumps skin
I absolutely love how this makes my skin feel. It soaks straight in and leaves an almost velvet feel to the skin. I would definitely repurchase this as my night cream.
What's your favourite cream duo?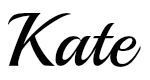 Twitter|Bloglovin'|Instagram|Facebook|Pinterest
* = Press Sample