Ok so if you're a fellow blogger you'll know all too well how easy it is to get stuck into a rut, get writers block and lose your mojo. I've been there so many times, often during the winter months when there's only a few hours a day of good lighting for photography, and when you've got a baby and a toddler in the mix it sometimes proves impossible. Anyway, I've picked up a few tricks to try and get myself back on track and feel more refreshed.
1. TAKE A LITTLE BREAK
If you feel like you're stuck in a rut and you're just writing any old blog post just because you feel like you haven't published one in a few days, then stop. Step back, take a little break, recharge your blogging batteries and trust me, you'll feel much better and have tonnes more ideas when you've had a chance to think properly.
2. READ OTHER BLOGS FOR INSPIRATION
I'm not saying copy everyone elses content ideas. But reading other blogs is excellent for getting inspiration and ideas. I fully recommend bloglovin' for this. Scrolling through bloglovin' instantly gets the ideas whizzing around my brain and makes me want to get back into it!
3. GET INVOLVED IN THE COMMUNITY
Nothing makes me want to get back into blogging more than if I get involved in blogger chats on Twitter. Everyone is so friendly and supportive and they give so many ideas and advice. #bbloggers and #fblchat are my faves.
4. CREATE A SPREADSHEET
I got
this idea
from Rhianna (Robowecop) and it has helped me SO MUCH. I have a spreadsheet page for each month and I try and plan ahead the posts I want to write. I then colour code the day. For example;
Green = Complete & Scheduled
Yellow = Photos Taken
Blue = Post Written
Red = No Post Day
It has seriously helped so much, I have this open every time I have my laptop on now so it's easy to look at and see where I'm at and what needs doing first. #prioritise
5. HAVE A BLOG MAKEOVER
It's amazing what a fresh lick of paint will do. Having a change on your blog (whether it be a whole new layout or simply switching your html up a bit and adding a new photo) will really make you want to make the most of your fresh page. Update your about me, contact details etc, and I can guarantee you will feel much cleaner in the mind. Think blog feng shui.
What are your top tips for getting back into blogging?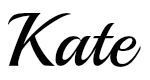 Twitter|Bloglovin'|Instagram|Facebook|Pinterest
* = Press Sample