Happy Sunday!! Hope you're all keeping well and sticking to your New Year's resolutions!
I'm trying to, but I ate far too many snacks last night. Woopsies! Anyway, enough about that, I thought I'd show you all what's in my current everyday makeup bag (which, FYI, I got for Christmas and I love it). I like to try and keep a makeup bag handy so I'm not having to route through my drawers on a morning when I'm in a rush and have to little ones to keep my eyes on! I like to keep it pretty simple and basic on an every day basis, but I keep a bit of everything in there just in case I have a bit more time (eg. eyeshadow) ha!
Instead of a regular primer, I've been opting to use the
MUA Pro Base Prime & Conceal Palette
. I love the green for toning down any redness (cheeks, nose and chin mainly), and the yellow is great for neutralising any dark circles under the eyes. I've been trialling
Nars Sheer Glow Foundation
in the shade
Deauville
since I got it at Christmas and so far I'm not overly impressed. Don't get me wrong, it leaves a lovely finish once it's applied, but I find the application process a bit of a faff. I find it applies really patchy with a brush and beauty blender, so I've had to use my fingers to get the best results which I really don't like doing. If anyone has any secret Sheer Glow tips that I don't know about... pssst them my way please!! If I have a little bit more time or if I'm looking seriously lackluster, I'll add a small pump of the
SEVENTEEN Skin Wow Primer*
to my foundation to add a little bit more glow and radiance. With sheer glow being so, well, sheer, I've been using the
Rimmel
Wake Me Up Concealer
in
Ivory
to cover any redness or blemishes still showing through, as well as brightening up the under eyes. If I'm feeling like I need to set all of this, I'll go for the
NYX Dewy Finish Setting Spray
. This is also great for quickly dampening the blending sponge to try and help with my tricky foundation application. ha!
Now, obviously when I'm in a rush on a morning I'm not even gonna attempt to do a full on contour (which I pretty much fail at every time I try tbh). But to add a little bit of colour to my non-existent hollows, I'm still turning to the
SEVENTEEN Define & Conquer Contour Kit
* in
Fair
. I absolutely love this product and have spoken about it on countless occasions. For blush, my absolute favourite of the moment, and perfect for every day, is the
H&M Velvet Cream Blusher
in
Dusty Rose
. It's all kinds of heart-eye emoji!! If I'm gonna have a long day out and about, I like to use a bit of
Benefit's Benetint
under my blush, as it's so longlasting and it gives a lovely, healthy glow. The little sample size I have is great as it doesn't take up any room in my makeup bag - result!
For brows, I've been loving the
Freedom Brow Pomade
in
Soft Brown
of late. In fact, I don't think I've used anything else since I got it last month. If I'm having a day in the house with the little ones or if I'm in a rush or whatever, I usually won't even bother with eyeshadow. But either way, I always, always use
MAC's Painterly Paint Pot
on my lids, as it neutralises everything and is spot on for my skintone. On the days where I do have somewhere to go, I'll wear a bit of shadow, and recently I've been turning to good old faithful
UD Naked 1 Palette
. So many great everyday shades in there, it'll always hold a special place in my heart. I always like to have an eyeliner in my makeup bag, just incase, and at the moment I've got the
H&M Eyeliner
in the shade
Raw Umber
. It's a lovely, soft, bronzey brown which is great for defining and adding depth without looking too harsh.
For lips, most days I'll opt for either a little bit of lip balm, or a nude lip, but I do like to have a few different options depending on my mood. For a longer lasting nude lip, I'll use the
Essence Lip Liner
in the shade
In The Nude
, with one of my favourite lipsticks;
MAC Peach Blossom
. If I'm feeling like I need a bit of a pick me up or I'm feeling especially bright, I've been loving
MAC Crosswires
. It's the perfect red for me as it's not a classic bright red lip, but more of a coral/pink/red hybrid and looks simply gorgeous when on!
What's in your everyday makeup bag?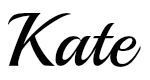 Twitter|Bloglovin'|Instagram|Facebook|Pinterest
* = Press Sample