Well hello! It's been a while. I hope you all had a wonderful Christmas and are ready to welcome 2016. Ours was wonderful, and as hectic as ever. It was great seeing the kids opening their presents and especially Freddie as it was his very first Christmas. I've always loved Christmas but I love it even more now I've got children. All the stress and effort is all worth it just to see their little faces light up, even if they don't understand the meaning yet. But who said Christmas is only for children? I did really well this year present-wise, so I wanted to put together a little post showing you what I got. I'm in no way being a show-off here by the way. I know Christmas isn't all about presents, but I know a lot of people love reading these kinds of posts (myself included).
Firstly, Martin and I really needed a new laptop as ours was on it's last legs, so after shopping around for months, I finally decided on the
Lenovo Z51 Laptop
(Intel Core i7, 8GB RAM, 1TB + 8GB SSHD). I'm absolutely loving it as I slowly get used to it. It was a present for both Martin and I from each other, but to be honest I'll be using it a lot more than him. #cheersMarts. To go with the new laptop, I just HAD to get The Sims 4. I've been a massive Sims fan since the original Sims back when I was a teen, and I've been dying to get my hands on the new one so I'm really looking forward to getting stuck into a good game when/if I get a spare few hours. Martin also got me some nice underwear (not pictured, lol), an Apachie Sports Tracker (to help with the whole #newyearnewme craic), an absolutely gorgeous
'you look lovely today' makeup pouch
from Alphabet Bags, a
Harry Potter Colouring Book
& some
Staedtler Noris Pens
,
NARS Sheer Glow Foundation
which I've been DYING to try out for ages, 3 of the new
Makeup Revolution Ultra Metals Brushes
& the
Maybelline Lash Sensational Mascara
. I also got lots of Lush Christmas goodies & chocolate from the kids. I also got a 2nd copy of the Harry Potter Colouring Book from my Brother (#HPGeek) along with some logic puzzle cards as he knows I'm bang into logic puzzles. Wow, how geeky am I sounding right now? #soznotsoz
From my Mam & Dad I got some UGG Boots, which I'm absolutely over the moon with. I went with the
Classic Short Boots in Chestnut
. They're so unbelievably comfy and I know a lot of people think they're ugly but I don't care, as I for one
adore
them. So there. They also got me Binky Felstead's new Wild fragrance gift set, as my Mam and I both love a bit of MIC. It actually smells really nice too.
From my Auntie & Uncle, I got the
Dior Multi Use Palette
from their 2015 Holiday Couture Collection. How amazing? It's absolutely STUNNING, and it's my very first Dior palette, meaning I'll treasure it forever.
From the in-laws I received the
Champneys Bubble Heaven Gift
Set, along with some money, a bottle of wine and a box of Thornton's Chocolates. nom
& last but certainly not least I got my first ever Jo Malone Candle from my bestie Lyndsey. Such a thoughful gift. I'm dying to light it but don't want to spoil it! lol
All the best for 2016...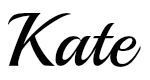 Twitter|Bloglovin'|Instagram|Facebook|Pinterest
* = Press Sample