January = skin detox! Bleuurrggghhh.

I ate far too much chocolate and cheese over the whole year (lol) and my skin is now paying for it. I've got a few new skincare items in my stash recently so I thought I'd show you the latest products that are on trial in my quest to bring my skin back to it's former glory (if that's what you can call it?!).
The first product is from a brand I hadn't heard of until the email popped into my inbox. Rossi Uvema are a 100% Organic skincare brand, with n
one of the products containing any Parabens, Sulphates, Petro-chemicals, PEGs, Phthalates, artificial fragrances, plastic fillers or other synthetic chemicals. I was very kindly sent their
Rice Bran & Borage Seed Face Cleansing Oil
* to try, and so far so good. I do love a cleansing oil, especially one that's 100% natural. I find this to be great at removing all makeup, including eye makeup, although it does leave behind a residue so a muslin cloth is a must when removing. I was quite put off by the overwhelming smell of Battenberg cake (well, marzipan), but I've actually got used to that now. It leaves the skin feeling really soft and supple and hasn't broke me out so it's a winner in my eyes. Next up is another product I was very kindly sent, this time from the US brand Sinsation Cosmetics. I'm a massive fan of Hyaluronic Acid when it comes to rehydrating the skin, so I was excited when I received the
Sinsation Cosmetics 100% Hyaluronic Acid Serum
*. I find serums like this fab for adding some much needed hydration to the deeper layers of the skin. I
haven't
been using it for long enough to comment on it yet, but I'm looking forward to seeing if this can bring my skin back to life. The last product on trial is the Origins Ginzing Energy Boosting Moisturiser. I've actually had this in my stash for months, but I've only just started using it as I had so many other moisturisers to get through first. I'm really not sure how I feel about this yet, as my skin has been quite dry and dehydrated and I'm not sure whether or not it's moisturising enough. I'm thinking I might mix it with a bit of facial oil and see if that makes a difference. I really wanted to like it though, so I'm gonna keep going and see if it brightens my skin like so many people claim it does. It has such a great reputation I don't want to give up on it straight away.
What skincare have you been trialling recently?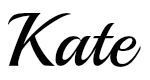 Twitter|Bloglovin'|Instagram|Facebook|Pinterest
* = Press Sample