Ahhhh rose gold, how you never fail to make me swoon
.
I just love everything rose gold, so when I spied Makeup Revolution had come up with some pretty much identical dupes to the (rather expensive) Real Techniques Bold Metals brushes I had to pop them on my Christmas list.
Makeup Revolution have launched 5 brushes in their new 'Ultra Metals' range - ahem, even fancied duping the name there ey Makeup Rev?! Cheekyyyy! The hubby bought me 3 out of the 5 brushes available, so I was pretty excited to get to play with them. #boydidgood #soz. The brushes available are...
Flawless Powder Brush F301 | £9.99 | link
Contour Foundation Brush F302 | £9.99 | link
Sculpt Blush Brush F303 | £8.99 | link
Flat Contour Brush F304 | £9.99 | link
Pointed Crease Eyeshadow Brush E301 | £5.99 | link
Martin got me the Contour Foundation, Sculpt Blush & Flat Contour brushes, and let's be honest I'll be adding the other 2 to my stash V soon! #havetocompleteacollection
Well I was expecting to love these, and I wasn't disappointed. They're not as weighted as other brushes I've tried, but the bristles are ultra soft, they wash really well and they do their specific job brilliantly. I wasn't sure how I was gonna get on with the Contour Foundation Brush, as I've never been a fan of flat foundation brushes as I feel as though I'm literally painting product onto my face and end up with streaks, but I've been pleasantly surprised on this occasion. I love the fact it's angled as it's great for getting in hard to reach areas like around the nose and under the eyes, something I usually struggle with when using a buffing brush. I find the Flat Contour Brush great at trying to fake those non-existent cheekbones I so desperately crave, and the Sculpt Blush Brush is the perfect size for the apples of the cheeks.
The brushes themselves can be bought seperately for between £5.99 and £9.99 each, or the full set retails at £34.95, saving £10 |
link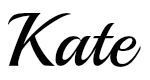 Twitter|Bloglovin'|Instagram|Facebook|Pinterest
* = Press Sample