I know what you're all thinking...'didn't she just post a massive Lush haul last week?'. Well, yeah I did, but so? ha! That was all Christmas and Boxing day stuff. Obviously when a new collection comes out I just have to have a little look. And when I say look, I mean purchase. I didn't manage to get any Lush Valentine's products last year, so I knew this year I just had to get my grubby little mitts on some. It's a good one!! I picked up 4 things....
Prince Charming Shower Cream -
Apparently this was in the form of shower gel last year, and I've never tried a shower cream, so I'm excited to see how I get on with this. It smells amazing anyway, hello marshmallow root & vanilla pod! mmmm
Unicorn Horn Bubble Bar
- I had my eye on this last year but never managed to get my hands on it. I'm slightly disappointed as I'm sure it had little stars in and looked prettier, plus it was only £3.25 last year and now it's £4.25. Cheekyyyy! To be fair, it's still adorable, and I do love Lush bubble bars so I know it'll perform well!
Lover Lamp Bath Bomb
- I think they must completely change their bath bombs every year. This one is so pretty. It's bright white and has lots of red hearts running through it. It has chocolate orange notes, and apparently the hearts contain buttery moisturising properties! Run me that bath!!
The Kiss Lip Scrub
- I actually needed a new lip scrub anyway, so this was perfect timing. I will forever repurchase Lush Lip Scrubs, nothing does the job as well as these do. This one contains edible hearts, how cuteee!
Get yourself down to Lush and pick up some of these limited edition cuties before they're gone for another year.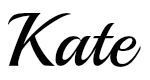 Twitter|Bloglovin'|Instagram|Facebook|Pinterest
* = Press Sample