So for me, Christmas isn't Christmas without a good amount of Lush goodies that will see me well into the new year.
I did pretty well this year, as I got a fair amount for Christmas, but then when the Boxing Day sale hit, I just had to get my hands on some bargains (as hard as it was). Once again, the website was crashing pretty much the whole of boxing day and Twitter was going wild, lolsss! Anyway, I managed to get a few things in my basket and on the 27th December it finally decided to let me checkout and pay for my things. They didn't arrive until 5th Jan (a whole 9 days I had to wait - how ruuude lol). Anyway, here's what I got...
Christmas Gifts
Who's a lucky girl then? Santa (Martin) did well this year and chose me 5 bath products - 4 of which I'd never tried before, so that was a bonus! He got me...
Candy Mountain Bubble Bar
Father Christmas Bath Bomb
Holly Golightly Bubble Bar
The Rough With The Smooth Body Scrub
The Magic of Christmas Reusable Wand (Bubble Bar)
I was so happy with these picks. I've already used the Father Christmas Bath Bomb and added some bubbles with The Magic of Christmas wand. Ohhh that was such an amazing bath!
For Christmas my lovely cousin Jaymi also popped a couple of Lush items into my Christmas gift, both of which I absolutely love...
Snow Fairy Shower Gel 100ml
Boxing Day Sale
As I said, I'm well aware I didn't exactly need anymore, but who needs Lush anyway? I'd heard so many people going on about how amazing the Lush sale is that I just couldn't let it go! I was refreshing my phone at regular intervals throughout the day and the website was just being an out and out tw*t if i'm honest, ha! All part of the fun I guess. I managed to get my hands on the 'It's Christmas Deer' Gift Set which contains...
Beautiful Shower Gel 100ml
Karma Kream Hand & Body Lotion
The Magic of Christmas Reusable Wand
It comes in the most adorable Deer tin which is now the home of all of my Lush goodies. Definitely one to keep!
Note: It's still on sale on the website if you fancy getting your hands on one! £13.25 | link
I also picked up another The Magic of Christmas Wand for half price, which takes it to 3! Glittery star overload! In my defence, it was the first thing I'd managed to add to my basket before I realised it was included in any gift sets, and was I hell trying to remove it after all the hassle it took to add it in the first place! Plus, they're soooo pretty!
Did you get any Christmas Lush goodies this year?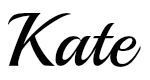 Twitter|Bloglovin'|Instagram|Facebook|Pinterest
* = Press Sample