If you came here hoping for nude pictures... soz! However, if you like nude nail polishes... keep on reading! ;-)
Nude, in particular pastel nude nails are something I'm a huge fan of! I have
too many
a fair few in my stash now, and after the hectic festive season of reds, darks and glitters, I thought I'd go back to basics and dig out some of my current favourite nudes. I had to trim my nails right down a few days ago since a few of them had snapped, and I always think nude polish looks better on short nails as they don't stand out as much whilst they grow. Have a gander at my top picks of the new year...
BARRY M SPEEDY QUICK DRY NAIL PAINT in
Pit Stop
| £3.99 |
link
ESSIE
Urban Jungle
| £2.99 |
link
NAILS INC GEL EFFECT
Colville Mews
| £15 |
link
REVLON COLORSTAY GEL ENVY in
Checkmate
| £5 |
link
SALLY HANSEN COMPLETE SALON MANICURE in
Himalaya
| £2.49 |
link
What are your top nude nail picks?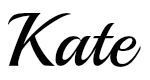 Twitter|Bloglovin'|Instagram|Facebook|Pinterest
* = Press Sample